Michael Norris Named to CADA Laureate Honour Roll
November 27 2018, Volvo of Edmonton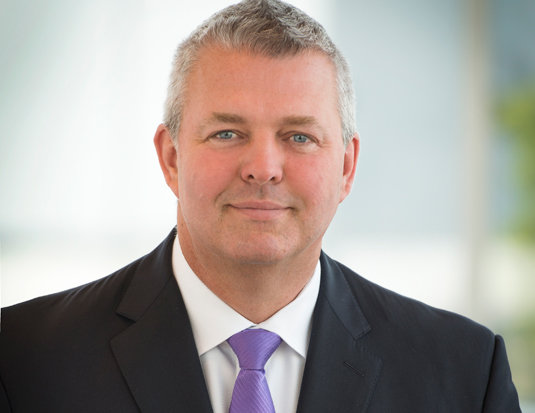 If Volvo is a crown in the automotive industry, Volvo of Edmonton is the jewel in the center of it. Number one in service and sales customer satisfaction for seven years, five of those consecutively, they've proven they know what to do and how to do it.
This year, Volvo of Edmonton's dealer principal, Mike Norris, took home the Canadian Automotive Dealers Association (CADA) laureate for business innovation. This is the first and only Volvo dealership in Canada to receive said laureate. In the automotive world, this is akin to winning an Academy Award or a gold medal at the Olympics. It's an esteemed and impressive accomplishment, made sweeter by the fact that dealers are nominated by their peers. (Winners are chosen by business professionals at the Ivey School of Business at Western University in London, ON.)
So how did the man in charge at Volvo of Edmonton garner such an accolade? Certainly not by doing things how they've always been done. Innovation has been key, and necessary. You could go so far as to say innovation is in Volvo of Edmonton's blood.
Take for example their airport valet service. No one enjoys wasting precious time sitting in a waiting room while their car gets an oil change or has service work completed, and now you don't have to. As you jet off on your business trip or vacation, Volvo of Edmonton will pick up your vehicle from the airport, do your service work, store your vehicle for free, and bring it back when you land. You don't even have to be a Volvo customer to take advantage of this genius concept. And if you're not a frequent traveler, you can still reap the benefits of their ingenuity. Volvo of Edmonton offers free pick up and delivery of vehicles, as well as free loaner vehicles. Says Norris, "If you can't come to the dealership for service, we'll pick your car up, free of charge". I don't know what could be more convenient.
Mike Norris and Volvo of Edmonton have distinguished themselves brilliantly from their fellow Volvo associates as well as their competitors, notably having won the Volvo President's Award six years in a row. If you haven't checked them out, perhaps it's time you did.