Edmonton Oil Kings Goal Drive
November 27 2018, Volvo of Edmonton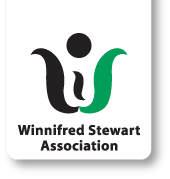 As part of our community outreach program we partnered up with the Edmonton Oil Kings Goal Drive, a program where we donate $25 for every goal that the Edmonton Oil Kings scores, and donate the total to a local charity. This year the Oil Kings scored a total of 125 goals, which amounted to $3,125, which we donated to the Winnifred Stewart Association.
The Winnifred Stewart Association (WSA,) is dedicated to connecting individuals and their communities. WSA strongly believes in empowering people and inspiring dreams. Through a variety of programs, individuals can focus on discovering their own desired adventures, and through stories, reflect on the milestones they achieve.
Since its establishment in 1953, WSA has evolved, grown, and empowered countless individuals with disabilities to discover their goals and dreams. Through exploration, experience, and sharing stories, Winnifred Stewart Association helps to facilitate meaningful relationships in order to build natural supports in an individual's chosen community. They support individuals with disabilities to realize their goals, and desires, and help to make the resources available and accessible for them to lead fulfilling lives.