2019 Volvo S60
November 28 2018, Volvo of Edmonton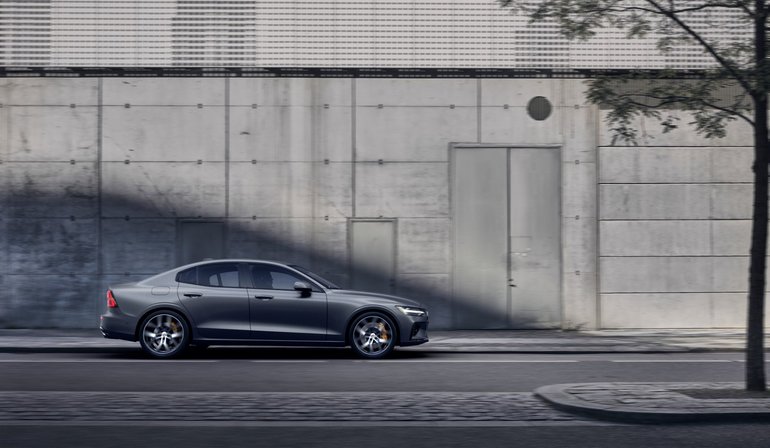 Launched in June and ready to enter the Canadian market, the all-new 2019 Volvo S60 is a luxury sedan set to challenge well-established German and Japanese premium models. The good news is that the S60 has all the tools it needs to defend itself with conviction, and turn heads doing it.
More spacious, luxurious and powerful than ever, the third-generation Volvo S60 will continue to stand out by offering its owners a drive that is both refined and sporty. With the new 2019 Volvo S60, no compromise is needed.
Come experience the all-new 2019 Volvo S60 at Volvo Edmonton today. We are waiting for you.
Advanced Technologies and Powerful Engines
The new 2019 Volvo S60 offers the latest in safety and connectivity technology, starting with the City Safety system. The latter automatically brakes for you to avoid an accident with another car, a cyclist, a pedestrian and even animals.
With City Safety and all the other advanced Volvo technologies found in the new S60, you and your family will always be safe. Your Volvo S60 is also able to automatically brake on the highway, avoid lane departures by correcting the trajectory of the car, warn you of the presence of another vehicle in blind spots, and avoid a car coming in the opposite direction that may have swerved from its lane.
In terms of connectivity, the S60 is equipped with unique technologies like Volvo On Call, a system that provides access to your car through a mobile application and enables you to start the engine remotely, lock the doors and check the fuel level.
Powered by a standard 2.0-litre four-cylinder turbo engine, the S60 is also available with a plug-in T8 hybrid engine. This engine offers breathtaking performance in addition to giving you the possibility of travelling about 30 kilometres without using a single drop of fuel.
With the 2019 Volvo S60, all your expectations will be met. Come to meet us today to learn more about the new Volvo premium compact sedan.